Tammie Davis Partners with North Carolina Based Bojangles' for third year in a row.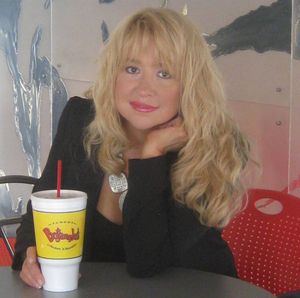 Nashville, Tenn. – (Jan. 24, 2013) ATP Records - Nashville Recording Artist Tammie Davis, a North Carolina native  and former CM Awards Female Country Artist of the Year, has once again partnered with Bojangles' Restaurants, Inc. Tammie and Bojangles' have been paired together since 2011.  Since then, Tammie has taken Bojangles' to venues, events, fairs, festivals and wherever her singing career has gone.  
"I'm extremely proud to have Bojangles' back on board this year.  It's such an honor to continue to work with such a well known and respected company" said Davis upon hearing the news. 
This co-marketing/sponsorship deal includes appearances, social networking, marketing and promotions. Ken Reynolds, director of field marketing for Bojangles' stated that, "Bojangles' is excited about Tammie's continued success in the music industry and we look forward to another year of growth." 
Founded in 1977 in Charlotte, N.C., Bojangles' serves only the highest quality and most flavorful food to its loyal customers, with all of its proprietary menu items made from scratch.   First franchised in 1978, Bojangles' boasts more than 500 locations in 10 states, primarily in the Southeast. The company was named one of the top 10 growth concepts in 2009 by both GE Capital and QSR magazine.  Its strong performance in all three day parts is what sets Bojangles' apart from all other restaurants. 
During 2012, Tammie appeared on RFD-TV's Virginia Dreams Center Stage TV show and performed across North Carolina and the southeastern United States. Tammie has performed on stage with Charlie Daniels in Las Vegas and has performed at events with and opened for well know artists like Lady A, Sugarland, Jason Michael Carroll, Colt Ford, Oak Ridge Boys, Gene Watson, Jeannie Seely, Billy Dean, Matt Stillwell, Bushhawg, Kip Moore, Edens Edge, Bucky Covington and more. Tammie has performed the National Anthem all over the U.S. for NASCAR, ARCA and other events. 
With two national released singles under her belt, Tammie plans to move forward with new releases and new projects in 2013.