Former U.S. Marine, Tammie Davis Performs
National Anthem for U.S. Military All Star Baseball Event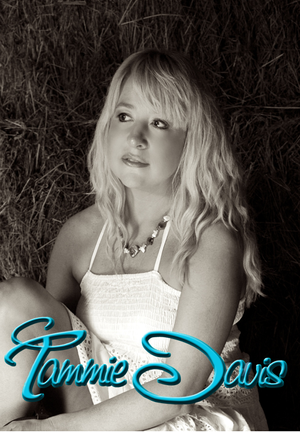 FOR IMMEDIATE RELEASE - Nashville, TN (June 28, 2012) ATP Recording Artist, Tammie Davis performed the National Anthem on Saturday, June 24, 2012 at the U.S. Military All Stars vs. the Lexington Chops baseball game in Lexington, NC.  Davis was invited to perform the Anthem by Operation North State Founder and Chairman, Terry Snyder.  Snyder commented about Davis' performance saying, "Tammie's performance was one of the most heart-felt and best delivered National Anthems I have ever heard."  Davis' track record for her quality National Anthem performances is becoming well known in the Carolinas with over twenty-five National Anthems performed in the last eighteen months.
Davis, a United States Marine Corps Veteran with over four years of service to her country, was awarded the Navy Achievement Medal for outstanding service while serving at Marine Corps Base Quantico in Virginia.  After graduating boot camp at the Parris Island, SC training base, Davis trained for an additional six months at Little Creek, Norfolk, VA as part of the U.S. Marine Corps Music Program before being transferred to Quantico where she was Quantico's Base Pianist and performed regularly for the General and base events.  The Quantico Marine Band travels to international locations annually for events all over the world.  Davis was honorably discharged from the Marine Corps at the rank of Sergeant (E-5).
Davis' current radio single "It's A Beautiful Life", penned by Dave Gibson, formerly of the Gibson/Miller Band now owner of Savannah Music Group in Nashville and co-written with Marwenna Diame, an international songwriter from Scotland, is being played on over one-hundred forty radio stations across the United States, Europe, Japan and other countries.  The single is also charting on the Music Row, New Music Weekly and Top 30 Indie Charts.

Tammie Davis is sponsored by Bojangles' Restaurants, Inc. and Uncle Bob's Foods, LLC.  For more information about Tammie Davis or to download the radio version of "It's A Beautiful Life", visit www.TammieDavisMusic.com.  (Photo credit: Smile Click Love Photography)
Operation North State is a 501-3c (Non-profit) organization that currently offers support services to deployed NC military personnel and their families.  For more information about Operation North State, visit www.OperationNorthState.com.        
###