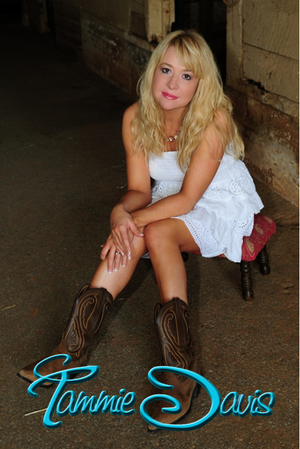 FOR IMMEDIATE RELEASE - Nashville, TN (May 15, 2012) ATP Recording Artist, Tammie Davis will perform her new radio single "It's A Beautiful Life" on RFD-TV's newest Country Music Show, Virginia Dreams Center Stage on May 27th at 7:30pm and May 31st at 6:30pm.  RFD-TV's music and entertainment focus is on family-oriented entertainment that appeals to all generations.  Virginia Dreams Center Stage joined the RFD-TV family in January 2012 and has quickly become one of its most popular shows. 
Virginia Dreams Center Stage began as a "dream" for Nelson and Rose Swartz of Harrisonburg Auto Mall in Virginia and in 2009 became a highly-rated show of avid interest to viewers of local television. First appearing in the Shenandoah Valley on WHSV-TV3, the show then expanded to include channels as far north as Winchester, VA and as far south as Roanoke, VA.  Now, after three successful years in Virginia, the show appears twice weekly on RFD-TV shown to a national audience of approximately 750,000 viewers. The show is hosted by Virginia Dreams Recording Artist, Tim Spears and his co-host, Lisa Meadows, both natives of Virginia.  For more information on Virginia Dreams Center Stage, please visit www.VirginiaDreamsCenterStage.com.
Tammie's new radio single "It's A Beautiful Life" is now on over one-hundred radio stations nationwide in the U.S. and is beginning to chart on charts like Music Row and New Music Weekly with only four weeks since the start of the radio release.  For more information on Tammie Davis or to download her new single, please visit www.TammieDavisMusic.com.  You can also find Tammie's music on iTunes, Amazon.com, CD Baby and Pandora Radio.
Tammie is currently sponsored by Bojangles' Restaurants, Inc. of Charlotte, NC and Uncle Bob's Foods, LLC of Carthage, NC.  Photo credit: Smile Click Love Photography.
###