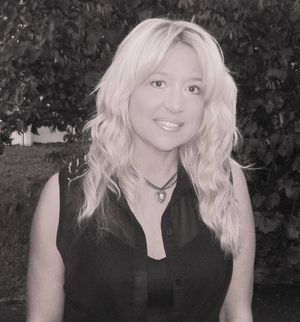 Hey There Y'all,
I hope you had a great time during the holidays and if you're like me you're sitting there thinking about what all you want to do this year.  I get really nervous this time of year trying to make the right moves to get the year started off with a bang and there's always more on the list than time to accomplish so I find myself looking for ways to cut corners without cutting the important stuff.  The newsletter is not one of those things that is getting pushed down the list because staying in touch with you is priority.
I'm so excited about this year, I can't begin to tell you everything that's happening but one awesome thing is that we are full blast and moving towards cutting the new album. I am cutting this album or bust, so there's a lot of work to do. One of the things that's on my New Year's resolution list is to organize my schedule to make more time for songwriting.  I don't think I've even tapped into my potential in the writing department so I'm full blast with writing and making time each day to accomplish my goal of writing 5 songs a month. It doesn't sound like a lot but hopefully as the year goes on I can allow more time.  
Speaking of "time moving on", we just cut a piano/vocal demo of a song written by my good friend and associate, Kristy Jackson called 'Not A Day Goes By'.  Kristy is a hit songwriter and I'm honored to know her and have the opportunity to work with her.  If you remember the hit song by Reba called 'Take It Back' then you know Kristy. She wrote that song for Reba and in October 1992, 'Take It Back' was released to radio and reached #5 on the Billboard Hot Country Singles' Charts.  Kristy is the owner of Fever Pitch Music, a publishing company and is a member of BMI's Millionaire's Club.  You can find out more about Kristy on her
website
. 
We recently went to the studio and cut a demo of the song to see how I liked it and how it would fit my voice.  We would love to get your feedback on the song before we take it to full production.  You can listen to the song on the
club page
of my website.  You can post your feedback in the
guestbook
or simply reply to this email.  We have also included a exclusive link to
YouTube
for members only.  This link will not be opened to the public until next week so you can hear it and post about it first.
I hope to see you real soon and please stay warm, I can't remember it being this cold, ever.