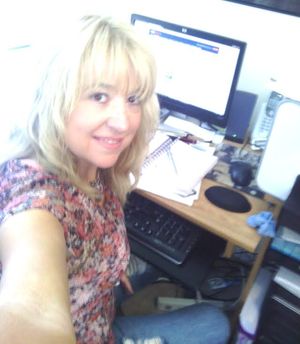 I hope everyone is having a great summer.  It's hard to believe that it's already July.  Things here at the TD Camp are busy and challenging but I'm making memories that will last for the rest of my life.  What's New?  Well, it's been a while since I've had a chance to write to you, my awesome fans and friends, and I have missed doing that so much.  Since then, I had the unique opportunity to open for someone in the country music industry that I've looked up to my entire life.  A few months ago I received an email from the Greensboro Coliseum asking me to open for the Queen of Country Music, Ms. Loretta Lynn.  What an honor that was to not only open for her but to get to meet and speak with her for a few minutes was one of the highlights of my career.  I don't know that I will ever top that experience.  People are still calling me asking about how it felt to be next to her.  What an absolutely wonderful experience, one that I will never forget.

In February of 2010, I left a job that I enjoyed to do this, what I believe I was born to do and that is make music and sing. Yesterday at a local benefit, someone asked me "What is your goal?" That's funny that she asked me that because that is sometimes a hard question to answer and one I've been thinking about a lot lately.  My motto has always been, "All The Way" which I wrote a song about a year or so ago and that means different things to different people.  You see, to me 'All the Way' means complete happiness with who I am and where I am and I don't know that even your most successful musicians, singers, performers, etc, out there are all completely happy with "who" they are and "where" they are so being a super star, artist of the year, and rich beyond imagination won't make you happy with who or where your are.  True happiness comes from within yourself.  That's something I've come to understand.

Here are some questions I've been asked lately and here are my answers:

What is your goal?  "If I've made just one person happy while listening to my music or made someone smile or feel good about life through my music then I've reached my goal."

What would you like to do moving forward?  "Another CD is on the list as well as a touring Theater Show, which we haven't announced yet but you will hear more about that soon."

What is your top priority?  "Making sure my daughter has opportunities provided for her that weren't available to me."

What is one thing that you would like to do that would be considered 'outside the box'?  "Write a book about my story and talk about all the things I've learned about the music industry."